Fully Editable & Customizable soft skills training materials


Instant download in MS office format source files


No restrictions, full rights to use
---
Trainer Guide

Detailed and comprehensive trainer guide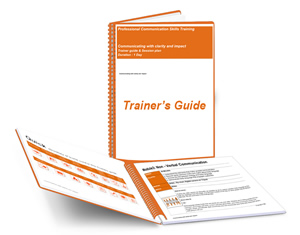 Organized and well structured
Easy to follow format with side thumbnail slide displays and corresponding trainer notes , explanations, examples to give...etc.
Icons used throughout the document for more clarity and organization to show activities, exercises, flip chart and written activities...etc.
Innovative training methods and concepts
Packed with activities, games and exercises ensuring a fun, interactive learning environment.
For random trainer guide samples, Click thumbnails below for larger images.
---
Power Point Slide Deck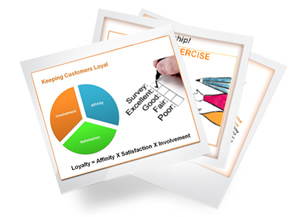 Engaging power point slide deck
Professionally designed high impact visuals
Synchronized with trainer guide for easy delivery
For random slide samples, Click thumbnails below for larger images.

---
Participant/Student Workbook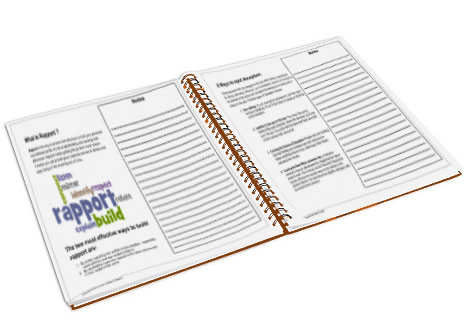 Print ready workbook
Comprehensive reference for training course participants
Engaging design with spaces for note taking
Built in activities and exercises
For random workbook samples, Click thumbnails below for larger images.

---
Additional exercises and activity sheets to run the various activities are provided in each training material and courseware package
Click to see activities/exercise
sheets image
---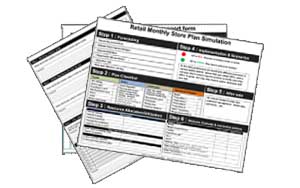 Job aids and forms
Specific forms designed to extend and reinforce the training that participants can utilize on the job to help them apply the new learned concepts.
Click to see job aids and forms image
---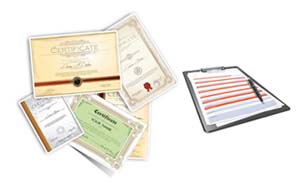 Additional Support Documents
To ensure you have all you need to run a complete professional training course, additional supporting documents are provided with each full training course package from evaluation forms to 5 different high resolution certificate templates that you can edit and print participants names and hand out upon completion of the training course as give aways.
Click to see additional support
documents image
---
Bonus additional activities for a more fun training!
People learn much more by doing stuff rather than being told stuff. Our training materials and courseware packages are packed with build in activities and exercises. To help you make your training course even more hands-on, informative and fun, each of our full course materials and courseware packages comes with a bonus activities folder (22 additional activities, games and ice breakers) to extend and enrich your course, add more interaction and have more options for activities and exercises.

---
A Power Point Review Game Show for a high energy ending & to recap the covered training materials. Review the training materials you just covered and watch excitement rise as participants compete to answer questions in a series of exciting rounds.
That's not all, The Power Point game is fully customizable so you can easily change the questions and create other versions and other games for other training courses and training materials you teach.
Why buy our courseware packages?
Big Value for money
Instantly get a comprehensive and well structured training courseware materials package that includes everything you will need to run a successful and professional training program:
A comprehensive trainer guide that will guide you step-by-step through the training program with detailed explanation of the topics as well as suggestions on what to say and how to debrief and run the different activities and explain concepts.
A comprehensive workbook to hand out to each of your class participants that makes for an excellent complete reference to the training material covered as well as instructions for participating in the different activities and also gives them space to take notes.
Power Point slide deck that's professionally designed to support your training delivery and impress your audience.
Activity & Exercise sheets as well as several other training support documents from training evaluation sheets to attendance certificates so you have all you need to deliver a complete training program with your training material package.
Review game show (In Power Point) to end your training on a high note and run a competitive and exciting review game where teams compete for a prize by answering questions around your training materials. (The Power Point game is fully customizable so you can use it to create similar competitive review games for other training materials and programs you already teach.)
Fully customizable
Any modifications or customiation or pesonalization of the training materials to match your specific training objectives or specific needs of your participants can be easily made since you get all source files in Microsoft office format. You have the right to make any additions or even brand your training materials package with your own brand (we only do not allow the resale of these training material packages in any way or form)
Easily add to your own materials
Our Training packages are divided into modules where each module focuses on a specific topic which makes it easy for you to tailor or customize the training materials or add to your current training courseware materials.
Exercises, Games & activities to enliven and spirit-up your training delivery
Our training packages are packed with self-discovery activities, exercises and games focusing on specific learning outcomes to enliven your training delivery and energize your participants.
End your training with a fun & competitive review exercise
Each of our training packages includes a great bonus Power Point game show that was designed to be the grand finale of your training program and keep your participants engaged to the very end. Just split your participants into teams and watch excitement rise as they compete to answer questions around your training materials for an excellent and fun way to review, recap and improve retention of the training materials covered.
Download and get it instantly
Instantly download and get your training package immediately. After purchasing off our website you immediately get a link to download everything in a zipped file.